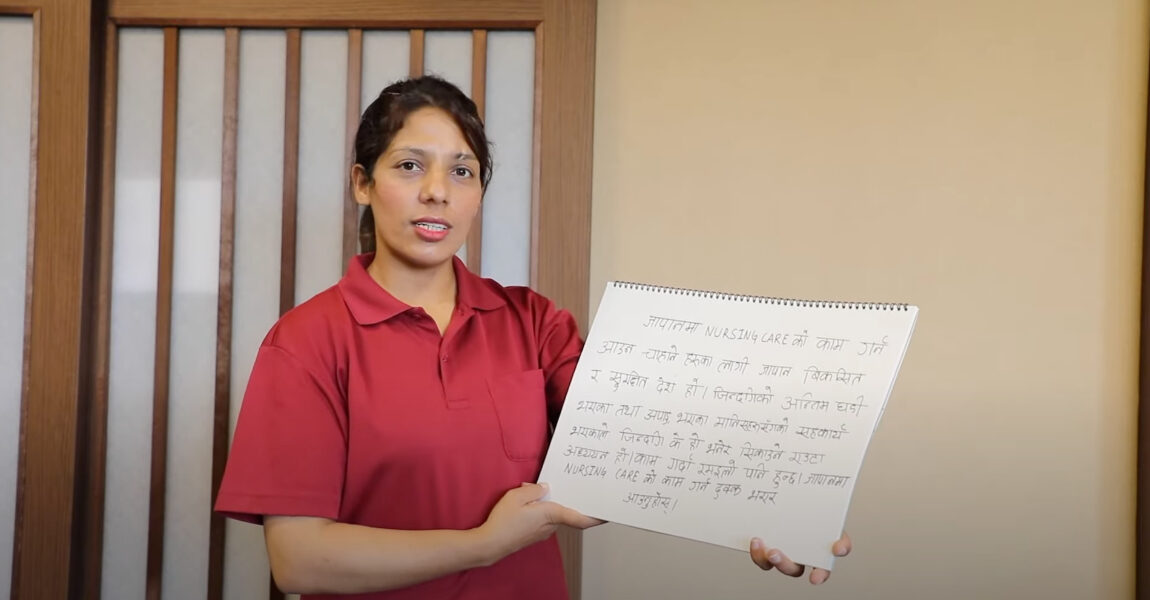 We interview Ghimire Dharmika, who is from Nepal and lives in Saitama prefecture.
Ghimire Dharmika
・Country of origin : Nepal
・Year of arrival in Japan : 2014
・Status of residence : Nursing Care
・Japanese skill : N3
Interview
Why did you come to Japan? What made you decide to come to Japan?
when I was a child, I read about the war between America and Japan during the Second World War. That was the first time for me to know about Nagasaki and Hiroshima, so I wanted to visit and see Nagasaki and Hiroshima. To fulfil that desire I have come to Japan on a student visa.
What sparked your interest in becoming a care worker?
Since I was a child, I loved to help and to serve elderly people, children and handicapped people. Because of that emotion, I have chosen to work for the elderly people.
What kind of impression did you have about Japan?
Japan is a developed country and a safe place to live. Almost any work can be done by using convenient machines.
What makes you feel rewarded and happy about doing care work?
I am glad to help the handicapped and elderly people, those who cannot survive by themselves.
What are the good points about the nursing care facility you are currently working in?
I sometimes eat food prepared for elderly people in the facility, and find that the food is really tasteful and healthy.
What are the good points about the region you are currently living in?
The place I am living in is peaceful, and the supermarket is nearby.
What are the most impressive memories and episodes of your life in Japan?
Japan is a very safe place for women, which is one of the reasons I have chosen to come here and work. You can travel to any place at any time without any worries.
What are your goals and dreams for the future?
I wish to help elderly people in Nepal after coming back to Nepal by making use of what I learned in Japan and school.
What is your message to those who are thinking of being a care worker in Japan?
A High-level of language skill is required for the people who work in nursing care to easily communicate with the elderly. It is important to know what the workplace is like and what skills you need to do the job.
What makes you happy about working as a care worker?
I am so glad when the elderly people smile and say "thank you for your service". It is also a pleasure to hear when they say "Thank you very much for providing us services even though you come from a different country".
What do you talk about with elderly users?
We talk about the work elderly people did when they were young, and about their hobbies, wishes, families, favorite things, and favorite foods.
Did you find any nursing care work to be difficult?
The work is easy and fun to do. However, sometimes you have to use all your body force to move the elderly from one place to another, which can cause body ache and back pain. The job is as hard as it is easy.
What kind of person do you think is suitable to be a care worker?
People who work in nursing care should be kind and helpful. You should respect elderly people, and listen patiently. You should not feel shame and disgust.
What are the qualifications and skills you hope to learn through nursing care jobs?
I want to be a Certified Care Worker.
Why did you choose Japan? What are the differences between your country and Japan?
I have chosen Japan because it is a safe place for women.
If you had any questions about Japan, how did you find out?
If I face any issues, I look it up on the internet and/or ask senior staff members for help.
What do you do when you don't understand what users are talking about in Japanese?
I try to ask many times to staff members and elderly people in the workplace until I clearly understand.
What do you do on your days off?
On my days off, I purchase necessary goods, clean my house, and call my family in Nepal. I try to study as much as I have time.
What is your favorite Japanese food?
I like sashimi, tempura, and soba.
Where is your favorite scenic spot in your region in Japan?
The natural beauty can be seen whenever you visit a park or go to the countryside.
What advice would you give to people in your own country who are thinking about coming to Japan?
By living with elderly people, listening to their old stories, and building closer relationships, it becomes easier and more fun to work.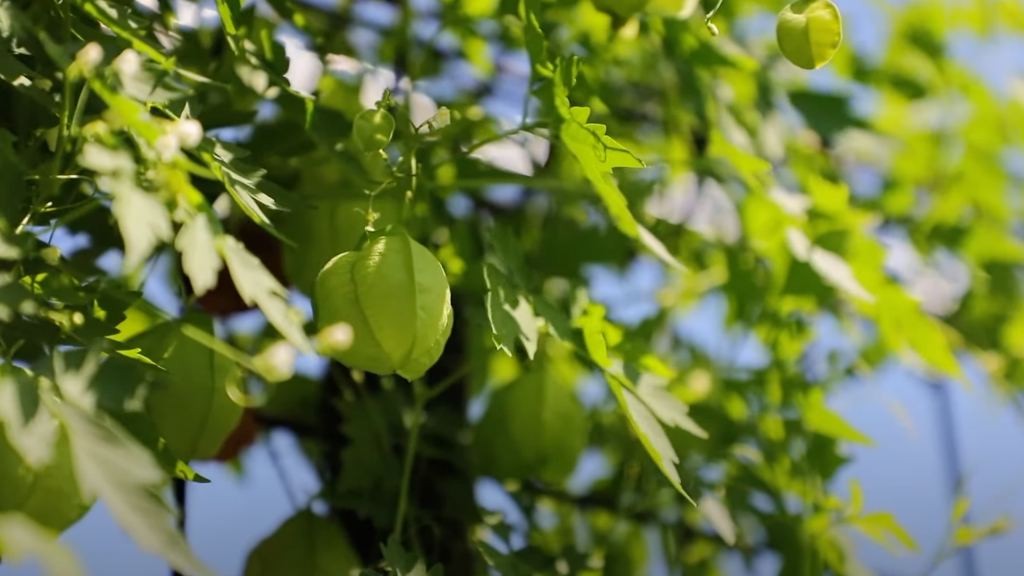 Contents: