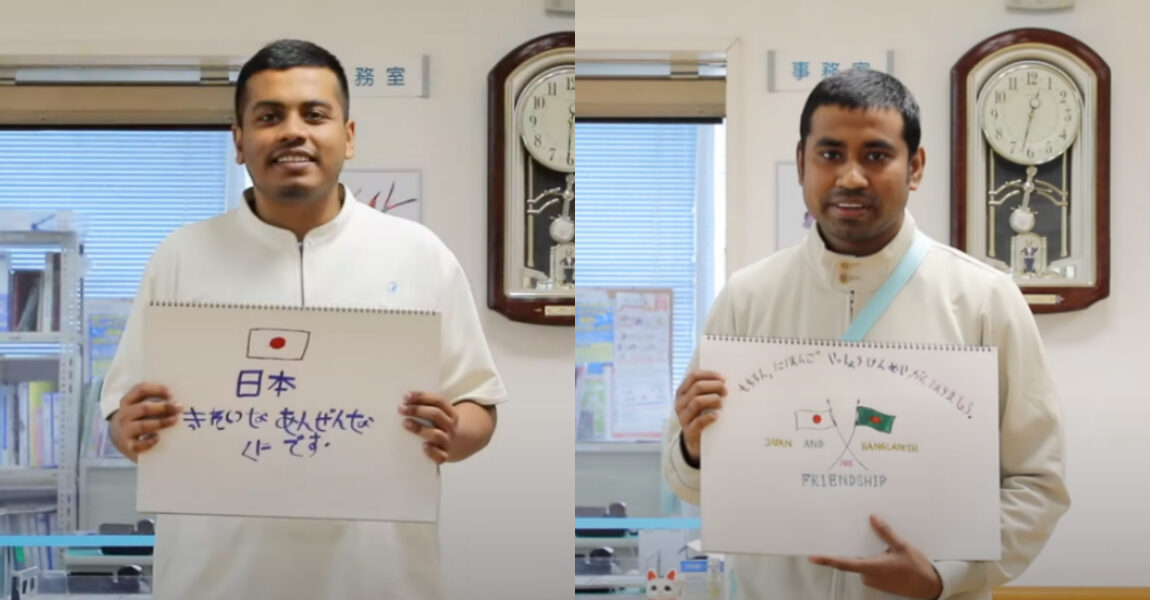 We interview Nur A Alam and Faysal Ahmed, who are from Bangladesh and live in Tokushima prefecture.
Nur A Alam
・Country of origin : Bangladesh
・Year of arrival in Japan : 2020
・Status of residence : Technical Intern Trainee
・Japanese skill : JLPT N4
Faysal Ahmed
・Country of origin : Bangladesh
・Year of arrival in Japan : 2020
・Status of residence : Technical Intern Trainee
・Japanese skill : JLPT N4
Interview
Why did you come to Japan? What made you decide to come to Japan?
Because Japan is a very safe and beautiful country.
Ever since I was a child, I had a strong desire to go to Japan. I began to study Japanese and wanted to work in Japan. I love Japan.
What sparked your interest in becoming a care worker?
Nursing care is a job to serve others, that's why I took this job.
In my country, nursing care for people is a noble job. That's why I chose this job.
What makes you feel rewarded and happy about doing care work?
I feel so good to see a smile on their face.
There is a lot of pleasure working with Japanese people. They all are very helpful.
What are the good points about the nursing care facility you are currently working in?
There are many kinds of functions in our facility. There is a place for rehabilitation and exercise on the second floor. Also, very beautiful listening to music and exercise places are available.
I like this place very much because the surrounding areas are very beautiful and it is close to the house where I live.
What are the good points about the region you are currently living in?
I feel very good since the place is near the sea. The environment is very beautiful.
The sakura garden and the ocean are nearby and they are very beautiful.
What are the most impressive memories and episodes of your life in Japan?
This is the first job in my life. That's why I feel so good.
I was very surprised to see Sakura flowers and snowfall here, which is a very great experience.
What makes you happy about working as a care worker?
This is a very noble job.
First of all, radio calisthenics is a lot of fun. It's also very fun to talk to the users of the facility. Work is a lot of fun for me.
What was your first experience working as a care worker?
Always things have to be done carefully, by watching and listening.
I have never done this work before. That was my first experience after coming here. So, I was very surprised. I got used to it very easily.
Did you find any nursing care work to be difficult?
I always pay attention when I support the elderly in their eating.
In this work, I believe that proper exercise can keep us healthy.
Have you ever been praised by a user of the nursing care facility?What kind of words did they use to praise you?
When I hear thanks from the users, I feel very good.
I support and joke around with a lot of users at my work. As a result, the users like me very much and thank me many times.
After working as a care worker, has the image of nursing care service changed?
It's the same image I had before.
The job is very enjoyable and it is actually a job of great choice. I do not feel any change in it.
After working as a care worker is there anything from that experience which you find useful to your life?
By doing this nursing care work, I will be able to take care of my parents in the future.
After gaining experience in nursing care in Japan, I would like to return to Bangladesh to build such a facility.
What are your goals and dreams for the future?
I want to do my job better by studying more about nursing care work.
I would like to learn a lot about nursing care by studying a lot while working here, and want to be a certified care worker.
What is your message to those who are thinking of being a care worker in Japan?
A nursing care is a very good job. It is noble work, and easy and good if someone do the work with high importance. Everyone can do this work if they want since it is very simple.
First of all, one must love others. If you do, you will love this job.
How did you study Japanese and care work?
The study of Japanese language and nursing care work is fairly easy. If someone studies and tries to learn everyday, then one can do it very well.
Everyday, I try to learn a lot from my senior colleagues and study through the internet.
How long have you been studying Japanese since you came to Japan?
Everyday I study Japanese about two hours, and also there is an online Japanese study once a week, so my Japanese will become easier and easier.
First of all, I studied Japanese language for a year in my home country. Then I came here, but I am still studying.
What do you think is difficult to study Japanese?
Kanji is very difficult to understand and I sometimes have trouble understanding the kanji when reading Japanese.
Japanese is easy to speak, but it is very difficult to learn Kanji. It is a great pleasure to speak another language. It makes me feel very good.
What are some ideas and tips for improving Japanese language skills quickly?
You have to study Japanese language every day, and have to watch Japanese language movies. Then, your understanding of Japanese will become easier and easier.
When I study Japanese, I use Google Translate online. It is very convenient.
What was difficult about studying for the care work?
As for the difficult words, I had no idea what they meant.
The nursing care terms were long and difficult to remember.
Was there any difficulty getting information about nursing care jobs once you learned about the jobs but before arriving in Japan? How did you resolve this problem?
At first, I learned from the senior colleagues, then I tried by observing what they did.
When I was in Bangladesh, I learned a lot from a caregiver trainer from Canada.
What do you do on your days off?
I enjoy cycling. I go to see the beautiful ocean. I watch Japanese movies in my free time.
Traveling is my favorite thing, however now I always have to stay at home due to Covid.
What is your favorite Japanese food?
I like Sushi and Gyudon (beef bowl).
My favorite foods are Gyudon (beef ball) and soup.
What do you feel is very different between your country and Japan?
The food in Bangladesh and Japan is completely different.
Bangladesh has a large population. Japan has a much lower population density. So, Japan is much safer than Bangladesh.
Where is your favorite scenic spot in Tokushima?
The ocean is very beautiful here.
I like Tokushima Naruto, Naruto Bridge, Zoo, Tokushima Park, Bizan Park, and Bizan Hills.
What advice would you give to people in your own country who are thinking about coming to Japan?
The Japanese language is very simple. We all should study and master the Japanese language very well before coming to Japan .Then, it will be very easy and convenient for doing work.
What I have learned since coming to Japan is that the Japanese language is very important. So, those who will come to Japan from my country should master the Japanese language very well, and then come to Japan. This is my advice.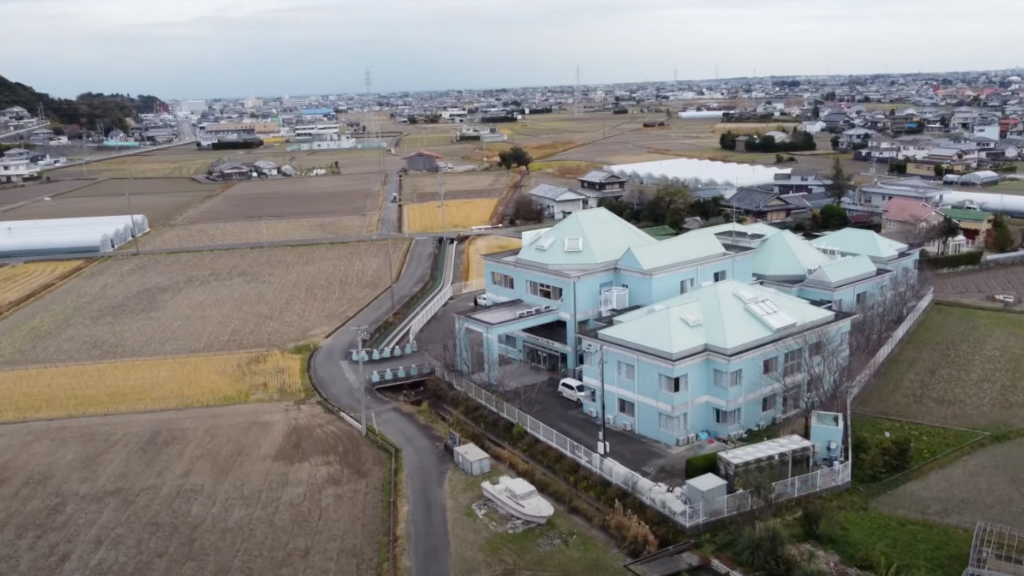 Contents: